LAS VEGAS—The annual Consumer Electronics Show in Las Vegas tries to get consumers (and the media) excited for the new year with a treasure trove of new devices. Most of the big names in computing, gaming, fitness tech, smart home, and more show off some of their newest products that will come out later in the year. And until they hit shelves (if they hit the shelves), CES is the only way to get a glimpse of them.While the show's vastness results in a lot of seemingly useless hardware and even some vaporware—Ars UK has intel on the smart hairbrush, LG wants to make sure no one ever has
to open a fridge manually again—there are always a few products that stick out and manage to get us genuinely excited for the year ahead.
You can find all our coverage from the ground here if you want to wade through both the crazy and cool, but these are our picks for the best technology coming out of CES 2017.
Best laptop or convertible: Lenovo ThinkPad X1 Yoga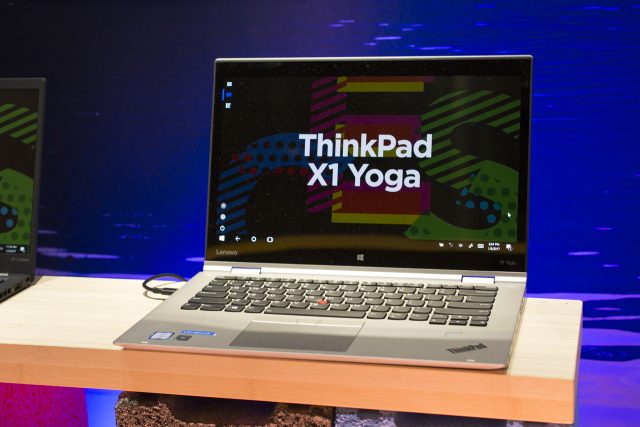 Traditionally when buying a laptop, one has to compromise. You'll find a system that has almost everything you want, but there's always something missing. We wrote about some of the basic features that we're going to insist on for laptops in 2017, and one machine shown at CES stood out as doing all the things we want. With Thunderbolt 3, NVMe storage, Precision Touchpads, biometric authentication, touch screens, and so much more, we're ready to lay hands on the Lenovo ThinkPad X1 Yoga.
The Yoga nails the basics. It also includes the 360-degree hinge that's invaluable on a plane or in a kitchen, a stylus that docks within the unit for safekeeping, built-in LTE connectivity, 802.11ad/WiGig, and (unusual these days) wired gigabit Ethernet. That's a compelling start, but it's the range of options that takes the Yoga to the next level: you can add an OLED screen, Iris Plus graphics, both a fingerprint reader and an IR camera supporting facial recognition, and NFC. The result is a machine that sets a new standard for connectivity and capabilities, showcasing some of the latest technology—and doing so without compromises.
Best desktop or all-in-one: Intel Kaby Lake NUCs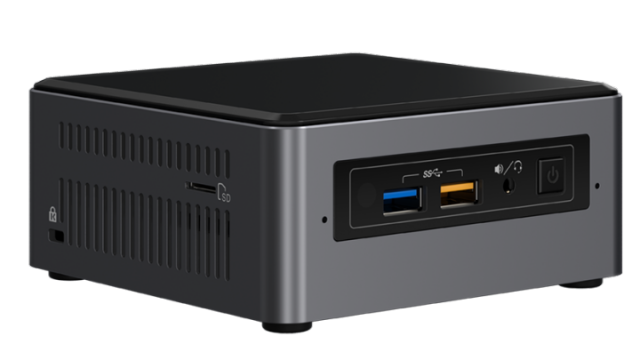 We've seen some interesting-looking all-in-one desktops at the show this year, including Dell's XPS 27 and HP's Pavilion Edge All-in-One with Micro-Edge Display. But in terms of sheer versatility and appeal, we've got to give the moniker of best to Intel's new NUC mini desktops.
We've been fans of these PCs for years. Like the older NUCs, the new ones put decent Ultrabook-level performance suitable for productivity tasks and light gaming into a little box that will fit just about anywhere. The new models get an attractive makeover, the latest Kaby Lake CPUs and GPUs, HDMI 2.0 and HDMI-CEC support that will be sure to interest home theater enthusiasts, and a Thunderbolt 3 port that will allow for fast external storage, external GPUs, and all kinds of other possibilities.
Best PC peripheral: Asus ROG Swift PG27UQ 27-inch gaming monitor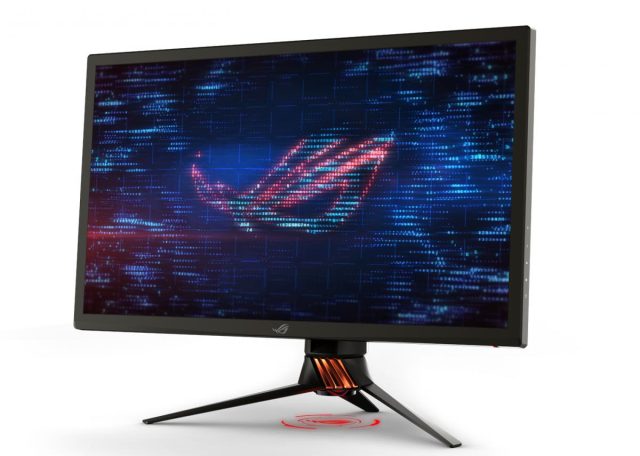 Simply being first to something in the tech world isn't necessarily a guarantee for quality or excellence. But when someone can lay claim to launching the consumer market's first monitor to combine 4K resolution, 144Hz refresh, HDR-10 compatibility, and Nvidia G-Sync support, they're bound to get our attention.
Just finding three of those four in a PC monitor is tough these days. (The best we've seen, up until now, is Dell's UP3017Q, which maxes its 4K resolution at a 120Hz refresh without G-Sync.) Adding the wider color gamut and luminance differential of HDR to that package is a nice, brightly rendered cherry on top. You'll need quite the powerful computer to render such crisp, colorful, and smooth content, of course, but if you're already spending so much on a gaming powerhouse, what's another pricey monitor to you?
Best gaming hardware: HTC Vive's TPCast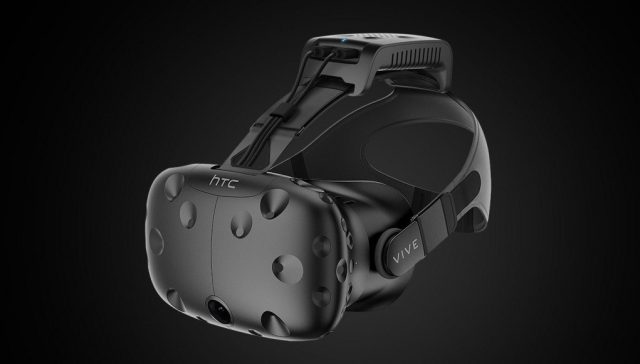 While the HTC Vive's room-scale VR experience is unquestionably amazing, it's also unquestionably annoying to deal with a thick, three-piece wire that tethers you to a nearby PC tower, tugging on the back of the headset and creating a tripping hazard while you walk around. That's why we're excited about the TPCast, which promises to make the Vive a truly wireless experience by streaming video and audio to the headset from a PC over the air (though there is still a wire running to a pocketable battery pack).
There have been other untethered VR experiences, of course, but so far they tend to rely on underpowered mobile technology and have trouble with full head-tracking through space. TPCast promises the best of both worlds—high-end VR graphics and tracking without the annoying tether. If you can afford the $250 cost and can tolerate the reported two-hour battery life, this could greatly increase the quality of your virtual life.
Listing image by Valentina Palladino
Best wearable: Notch 3D motion sensors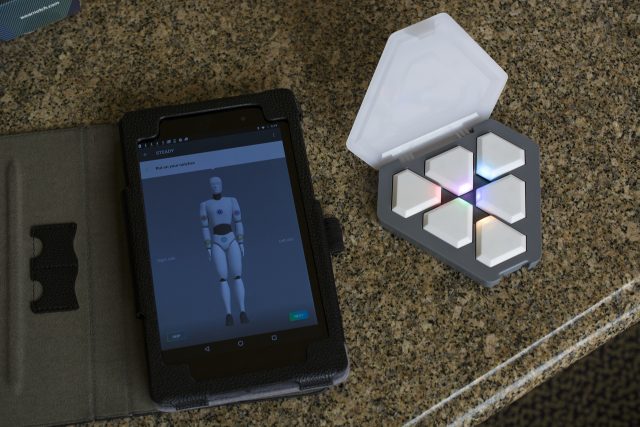 Even the best fitness tracker available now can't map your entire body. Notch offers a solution to this problem with its six-pack of 3D motion sensors that can map even the smallest movement you make. Each triangular sensor snaps into elastic bands that are worn on different parts of the body including biceps, thighs, chest, and more. Once equipped, each sensor utilizes accelerometers, gyroscopes, and compasses to track and map your movement to a smartphone app.
Notch's $379 sensor pack comes with the SDK and native Notch app, so developers can take it apart and make their own apps and services using the sensors. The company already works with a few professional sports outlets and healthcare providers, and it hopes to work with even gaming and VR companies in the future. Fitness and sports companies could easily use Notch to track total body movement and use that during training, and healthcare professionals including physical therapists could use Notch to help patients who need to improve range of motion. Anyone can buy a set of Notch sensors and play around with them, but it'll be exciting to see how big companies and startups alike use Notch to expand what we know of how to use wearable technology.
Best fitness gadget: Misfit Vapor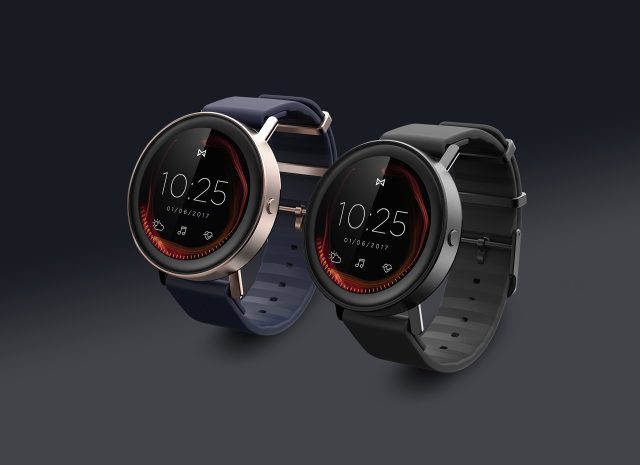 Vapor represents the biggest leap forward for Misfit since its conception, and it's a big leap. The company that started out with a simple disk fitness tracker now has a full line of minimalist wearables, and the Vapor is its most comprehensive yet. It's the first Misfit device to feature a full-color AMOLED display and touch bezel, an onboard heart rate monitor and GPS tracker, storage for music, and the company's own makeshift wearable OS. Instead of slowly releasing a number of products peppered with all these features, Misfit went the direct route and stuffed all of it into the $199 Vapor while keeping its design in tune with the rest of the Misfit family.
The Vapor's numerous hardware features tick nearly every box you'd want an all-purpose fitness wearable to have, but what will be the most interesting to test will be the onboard software. In the short time we had with it already, it looks like a promising system that provides just enough functionality to make the Vapor a useful smart accessory in addition to a comprehensive fitness tracker.
Best smart home or IoT device: Sevenhugs Smart Remote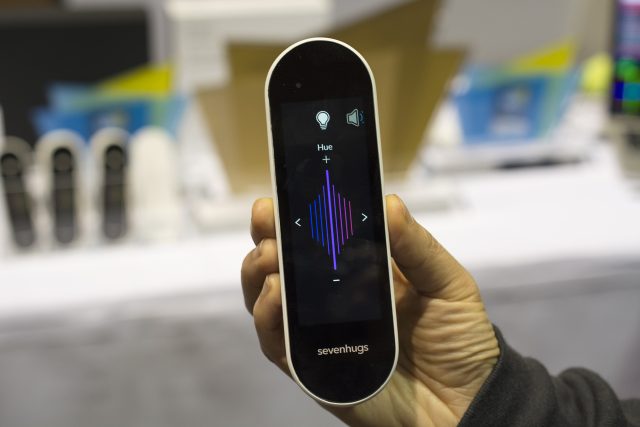 If you have even a handful of smart home devices in your home, your smartphone could get bogged down by the individual companion apps needed to control each of them. Sevenhugs' Smart Remote tries to fix this by letting you control any smart home device you have from its touchscreen. It uses motion sensors placed in the room along with a built-in accelerometer, gyroscope, and compass to detect where you're pointing the remote and which smart devices are in that line of fire. If two devices are close together, say a smart light bulb and a smart television, the Smart Remote's display will give you the option to choose which one you want to command.
Logitech's Harmony Remote is the only other universal smart remote to be as truly universal as Sevenhugs' device. But we like the convenience of Sevenhugs' remote since you don't have to choose which device you want to control first—simply point the remote in one direction and wait for its display to do the hard work.
Biggest surprise: Razer's Project Valerie concept laptop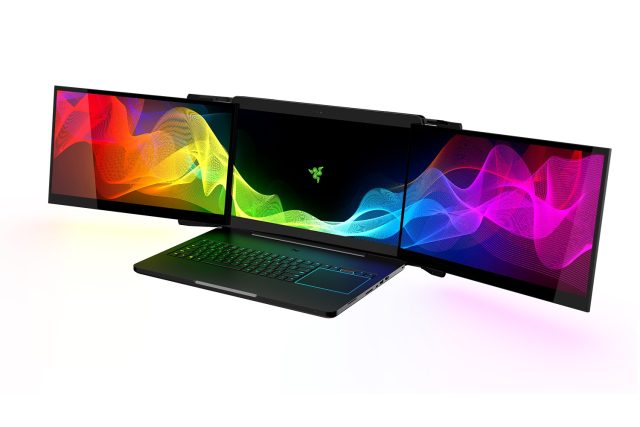 We don't know if this thing is ever actually going to be released, but a 17-inch gaming laptop with three 4K display panels built into it is pretty surprising. Someone seems genuinely ready to take a different approach to mobile computing. With Project Valerie, additional display panels slide out to the left and right of the main screen and then are held in place by hinges that tilt both screens ever so slightly in your direction.
Its GeForce GTX 1080 GPU wouldn't be able to drive all three of those 4K screens at native resolution, and Razer only sometimes actually brings these concept designs to market. But concept designs often at least inform the development of actual shipping projects, so in any case we're excited to see what Project Valerie eventually turns into